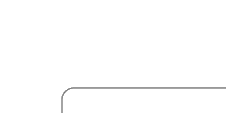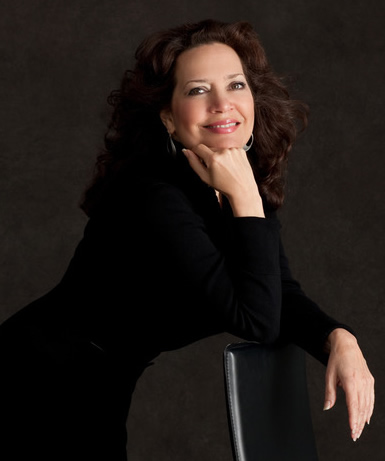 "One of the outstanding jazz vocalists of her generation and, quite possibly, of all time...rivaling the dexterous sass of Sarah Vaughan, the instinctive smarts of Carmen McRae and the scintillating verve of Diana Krall." - Christopher Loudon, JAZZ TIMES
Jackie teamed with GRAMMY Award winner John Clayton to deliver her chart-topping CD "Listen Here" - a tour de force through a myriad of jazz idioms — from blues and gospel flavored jazz gems, to luscious love songs, a soaring Spanish ballad, a Gershwin classic, pulsating samba rhythms, an original with lyrics penned by GRAMMY/Oscar/Emmy Award winners — all culminating with the title track: a stunning duet with 3-time GRAMMY nominee Gerald Clayton.
"Those who hear her are the fortunate ones," writes Howard Mandel - president, Jazz Journalists Association; "An astonishing contralto voice," (DOWNBEAT), thrilling audiences across the globe with her powerful 3 & 1/2 octave range and her magnetic stage presence - and amassing, along the way, an impressive array of records (three back-to-back #1 CDs on JazzWeek's nationwide chart) and glowing reviews.
Her previous outing - a double CD, "DOOZY" - featured Cyrus Chestnut, Eric Alexander, Jeremy Pelt, Carl Allen, Ray Drummond and Romero Lubambo, garnered universal praise (4-Stars from both DOWNBEAT and AMG), and held the #1 position nationwide on JazzWeek's industry-standard chart for a record-breaking 7 solid weeks. Her previous CD, "You and The Night and The Music" featuring Red Holloway, Tamir Hendelman, and Jeff Hamilton among others, also received 4 stars from AMG and DOWNBEAT.
In addition to these jazz greats , Ms. Ryan has recorded and/or performed with: Toots Thielemans, Clark Terry, Buddy DeFranco, Ernie Watts, Harry Allen, Scott Hamilton, John Clayton, Gerald Clayton, Amina Figarova, Mike Wofford, Jon Mayer, Larry Vuckovich, Barry Harris, Bill Cunliffe, Shelly Berg, Benny Green, Jeff Hamilton, Terry Gibbs, Emil Richards, and Jon Hendricks.
GRAMMY- Award winning John Clayton - who produced and arranged her chart-topping CD for Jackie "Listen Here" (#1 on Jazzweeks nationwide radio chart for 4 weeks!) - has a gift for arranging for singers (Diana Krall, Dee Dee Bridgewater, Whitney Houston, among others), and this pairing was a match made in musical heaven. "I first paid attention to Jackie when I heard her stunning recordings with The Jeff Hamilton Trio," John says. "Her version of 'BESAME MUCHO' stopped me in my tracks." For these special recordings, John called on members of both the GRAMMY-nominated Clayton-Hamilton Jazz Orchestra, and the Clayton Brothers Quintet (nominated for two GRAMMY Awards) - the extraordinary pianist Gerald Clayton, fiery percussionist Obed Calvaire, soulful saxmaster Rickey Woodard, trumpet virtuoso Gilbert Castellanos, and gifted guitarist Graham Dechter. John also lent his prodigious talents to this CD, weaving a sensitive bow - as on "A Time For Love," that literally melts into Ms. Ryan's sultry voice.
Ms. Ryan's rousing rendition of "The Gypsy In My Soul" perfectly reflects the gypsy in her soul - the far-reaching range of musical territory she traverses in her concerts and her lifelong love of jazz in all its manifold permutations. This ability to explore genres both culturally outside of jazz's mainstream, as well as those conventional touchstones within its borders, is the mark of a true jazz mind. Not content to merely rehash the safety of well-worn standards, Jackie will often overlook the ordinary, and seek out and delve into the extraordinary, the a-typical, the exotic.
Ms. Ryan has been profiled as the featured artist for NPR, Voice of America, PRIMETIME A&E and CNN TV en Español and has filled premier venues both here and abroad - Asia, Australia, and Europe (such as eight years at London's famed Ronnie Scott's Club) - and festivals at home such as Telluride, Monterey, and the Lionel Hampton Jazz Festival, and packed concerts at New York's Birdland, Lincoln Center's Dizzy's Club Coca-Cola, Florida's Broward Center, and the San Francisco Bay Area's Yoshi's.
But it is not by accident that her cross-cultural appeal "bridges the gap between both geography and generations," as BILLBOARD so aptly put it. Part Irish, part Mexican, she was born into it - and grew up listening to a unique blend of voices around her family's small home. Her father was of Irish descent, born in San Francisco's Butchertown, working night shifts and educating himself in Greek and Latin and singing classical pieces around the house in his trained baritone.
Her mother (who sang operettas at the Teatro Degollado in Guadalajara) was Mexican and crooned Spanish folk songs to her as a child. "I remember those romantic album covers she had with the Spanish ladies in brilliant colors; and the melodies I heard, the songs I heard, just filled me up. So that's what I kept inside of me." Tragically, Jackie lost her mother at the age of 15 and, in memory, always includes a Spanish song in each of her CDs - in this case, the passionate "La Puerta."
Ms. Ryan's natural affinity for languages extends deeply into the language of jazz and its intricate structures. She possesses a keen ear for jazz phrasing and its internal rhymes - and, as a lyricist, has composed note-for-note vocalese to the scorching sax solos of Benny Carter's "DOOZY" and Joe Henderson's "The Kicker." Her love of a great lyric is reflected in her choices for this concert and her CD - a collection celebrating some of her favorite lyricists - from lesser-recorded jazz gems such as Carolyn Leigh's wry lyrics in "How Little We Know," to Abbey Lincoln's joyous ode to love and life in "Throw It away." "Dear wonderful Abbey Lincoln was a true original, one of my heroines," Jackie says. "I've been a fan of her ever since I saw her as an actress in 'Nothing But A Man.' She had a freedom of expression - a voice for social activism she shared with her husband, Max Roach - their 'We Insist/Freedom Jazz Suite' was a masterpiece."
In her CDs, like in her concerts, Jackie offers us a bounty of lyrical choices. So give a "Listen Here," and you will be joining Jackie and these superb musicians on an adventurous journey across a most inviting, expansive terrain - and maybe put a little gypsy in your soul!